Scott Rippee @ 4:14 pm August 25th, 2007
I found this nice little app, RCDefaultApp that makes it convent to control which applications start for events and file extensions.
allows a user to set the default application used for various URL schemes, file extensions, file types, MIME types, and Uniform Type Identifiers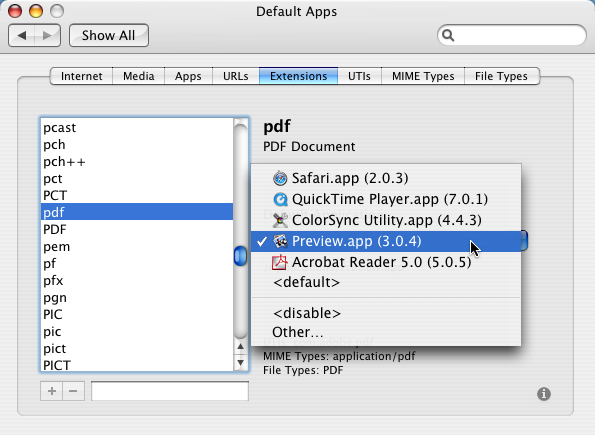 One Response to "OS X Default App for File Types"
Steve Mitchell Says:
August 26th, 2007 at 1:08 pm

Bless you, Scott. I've been looking for something like this. It's really frustrating when OSX guesses wrong as to what app should open a particular type of file..
Leave a Reply